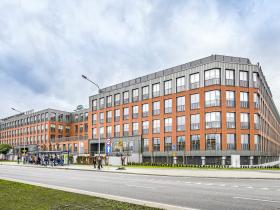 Orange Office Park is a modern office park completed at the beginning of 2017. The total leasable area is approx. 30,000 sq.m. The key tenants are: Brown Brothers Harriamn, Sappi, Enel-med, Revolut, Architech.
Wine Apartments is a newly completed project in the heart of Cracow. . We offer 16 high-class apartments, designed according to modern industrial style, that will satisfy the most demanding customers.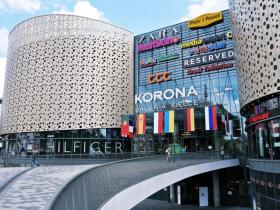 Located in the very center of Kielce, shopping center Korona is a unique building in Kielce, thanks to modern architecture and well planned structure, guarantees the highest standard of shopping and comfort for its visitors!
Lipki Park Aparthotel is a complex located in Zakopane, at Za Strugiem 41 Street. The property is located near the city center. The apartments have a unique view to Tatry mountains. The picturesque surroundings and the high standard of all apartments make the building very popular among guests visiting Zakopane.
At the corner of ul. Szewska and Jagiellońska, right next to the Market Square and by the oldest university in Europe, Jagiellonian University, Boscaiola - Pizzeria Ristorante gives all guests a guarantee of excellent quality dishes with an excellent taste. Thanks to its unique and cozy interiors, Bosciola is one of the most popular restaurants in Cracow.